1st Lesson Is FREE and Includes 1 Week of Unlimited Training!
Body Solutions has provided personal training, strength training, and other fitness training services to residents of Voorhees, NJ; Cherry Hill, NJ; Marlton NJ; and Medford, NJ since 2003. We have helped train and condition top champions including Eddie Alvarez, Wilson Reis, Tim Carpenter, and Rich Macauley—and Now It's Your Turn!
For a limited time, we are offering you:
Free 1-on-1 Brazilian Jiu Jitsu Lesson With World-Class Trainer!

1 Week of Unlimited Access To Participate In Our Training Classes!
Don't delay because we limit our class sizes to keep an optimal teacher to student ratio.
We Work Hard To Make It Easy and Fun for You to Safely Learn and Master MMA or Brazilian Jiu Jitsu!
World Class Staff and Policies
If there is one thing that we at Body Solutions respect above all else, it's: Your time.
We are all busier than ever these days which is why more and more of our students are coming to us and using the "I don't have enough time to...." as a road block towards their goals.
Realizing this, our entire staff of certified strength and conditioning coaches, martial arts instructors, and physical therapists came together to specifically design programs and policies to save our students time without sacrificing the quality of training, including:
The 5-Minute Rule: It's simple: Absolutely no one will wait more than 5 minutes for ANYTHING at Body Solutions...including training programs, physical therapy sessions--ANYTHING!
Cut Training Time in Half: Our entire staff got together with the goal of creating integrated programs that helped our students get back in balance with their lives faster. By the time we were finished, we had created programs that literally helped people get back into shape in less than half the time of traditional programs!
Our staff truly works hard to make it easier and more exciting than ever for you to achieve your fitness goals and restore balance!
World Class Facilities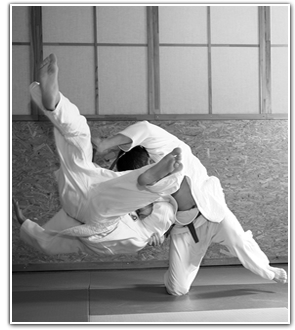 In 2010, Body Solutions moved into our State-of-the-Art "Green" facility on Cooper Road in Voorhees, NJ.

The concept of our new facility was to make the moral and responsible transition to a sustainable, environmentally friendly facility. In addition, we have taken the added step of making sure that all of our foods, cleaning products, and personal products are toxin-free. We even insisted on a very expensive but eco-friendly filtration system to ensure our entire facility--from the water to the very air we breathe--is free from toxins and contaminants.

In addition to our commitment to maintaining a toxin-free "Green facility", we insisted on including every amenity possible to ensure that people truly WANT to come train and workout in our building, including:
Heated Floors
7 Independent Zones of Heating/Air Conditioning for Year-Round Comfort
Showers
Bamboo Floors
And Virtually Every Locker Room Amenity You Can Imagine!
World Class Training

At Body Solutions, our certified strength and conditioning coaches, physical therapists, and martial arts instructors all collaborated to make sure our MMA and Brazilian Jiu Jitsu training was both:
Safe as Possible
100% Effective
Safety isn't just a word at Body Solutions--its priority #1. Although all martial arts training contains an inherent risk for injury, our dedicated staff has worked hard to absolutely minimize that risk without sacrificing the effectiveness of your training.

All new students are first evaluated for any orthopedic problems, muscle imbalances and injury risk with our patent pending Evaluation Test exclusive to Body Solutions. Once completed, we will customize your training program to eliminate those imbalances and minimize the risk for injury.

And in the unlikely event of an injury or even slight discomfort, all Body Solutions members have access to our medical staff of physical therapists and licensed massage therapists who will be happy to assist you. Addressing the injury immediately is what helps you recover and heal rapidly so you can train harder and sooner.

100% Effective

At Body Solutions, we fully understand that most of our students enroll in martial arts training to learn and master self-defense while getting in better shape.

So while our training is designed to keep all students injury-free, it is 100% guaranteed to be effective in helping you learn and master Brazilian Jiu Jitsu and the art of self-defense while shedding all of your excess body fat.
Why Brazilian Jiu Jitsu?
Our Brazilian Jiu Jitsu martial arts instructor is Victor Lopez who has a very diverse martial arts background, including:
Shaolin Kung Fu
Tang Soo Do and Thai Boxing
Brazilian Jiu Jitsu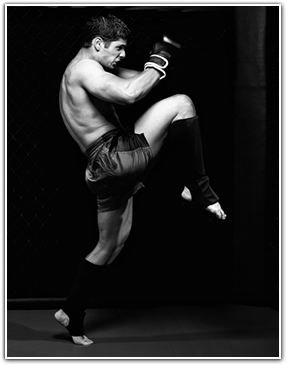 Victor studied BJJ under UFC veteran Ricardo Almeida for 7-1/2 years. Victor now specializes in this discipline because it is the ultimate self-defense system focusing on the use of leverage to overcome the opponent. Although strength is still applied, it is far less important to success than other martial arts disciplines. With BJJ, the small and weak can overcome the fast and strong.
With Jiu Jitsu, mastering the basic techniques is the key to its effectiveness. The more technical and precise you execute those few moves--the more successful you will be in defending yourself.
Brazilian Jiu Jitsu is the ultimate self-defense martial arts system and Body Solutions is proud to have an instructor of Victor's caliber in charge of our Martial Arts training and programs.
But Don't Take Our Word For It:
Body Solutions
Invites You To Come Down and "Test Drive" Our World-Class Facility, Staff, and Training--

Absolutely Free.

At Body Solutions, we fully understand that you have a lot of options but limited resources when it comes to finding a MMA or Brazilian Jiu Jitsu training program that just "feels right". And just like a new car, we firmly believe that everyone should have a chance to come down to our world-class facility and literally "test-drive" us before making a commitment. This gives you an opportunity to use our World-Class facilities, train with our World-Class Trainers, and fully interact with our World-Class staff--and then decide for yourself whether or not to sign-up for BJJ or MMA training.

So what's included in your free "Test Drive"?
1-Free One-on-One Martial Arts Lesson: YES--this is an actual "hands on" lesson from our world-renowned martial arts instructor, Victor Lopez! We know there are some facilities out there that promise a "free training lesson" only to spend the entire time talking and actually trying to "sell" you on a membership--but NOT at Body Solutions! Your free lesson at Body Solutions is 100% hands-on so come prepared to sweat and learn some REAL self-defense techniques!
1 Full Week of Access to Any of Our Group Training Programs: In addition to your 1-on-1 martial arts training lesson, you will also have 1 full week to attend and participate in ANY of our other group training programs!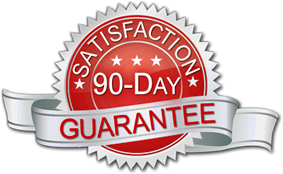 That's right--you get a 1-on1 martial arts training lesson PLUS a full week to participate in any of our group training programs (like strength and conditioning training, martial arts, etc.) before you even have to make a decision. And if you do decide to sign-up for our MMA or Brazilian Jiu Jitsu training, you are fully covered by our 90-day Money Back Guarantee!