Alzheimer's disease is a common form of dementia of unknown cause, characterized by memory lapses, confusion, emotional instability, and progressive loss of mental ability. There is no cure for this disease.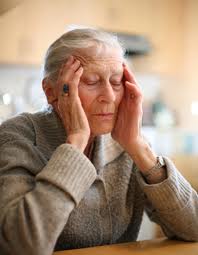 In the United States, more and more elderly are living longer and Alzheimer's seems to target the elderly. It's been seen and advertised that more "assisted living" homes, medical clinics, are incorporating Massage Therapy for their Alzheimer's patients, because studies have shown that it has helped with agitation and other achievable benefits.
We are Licensed Massage Therapists at Body Solutions Inc, serving clients in Voorhees, Cherry Hill, and Marlton area of NJ. We provide this compassionate touch of massage that is needed for geriatrics, and those the conditions of Alzheimer's. Our clients respond well to the massage therapy, over seen by Doctor and Physical Therapists, giving patients/clients the benefits they deserve through this form of communication, and in particular the elder population.
Touch carries an implication of intimacy and emotional connectedness. It maintains and rebuilds the nervous system's response to stimuli, enabling seniors to resist physical and mental declines. Touch is the first and last sense to go. Studies show that senior citizens who are touched on a regular basis are healthier and less likely to develop Alzheimer's and dementia.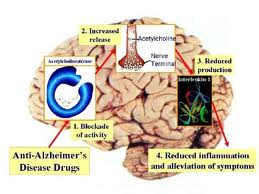 The benefits of a Total Body Massage, overall, are great because it stimulates digestion and eliminates toxins in the body. It also boosts energy and mental awareness. Helps with insomnia and improves your immune system. Improves range of motion and reduces muscle pain.
What is more frequently used in the massage sessions, now in days, is the integration of Aromatherapy. The high standards at Body Solutions Inc, for their massage therapists, are not only licensed, but are nationally certified, and certified in Aromatherapy under well respected AromaTherapist, Katie Haley of Florida. We bring to the table the more advanced integrated massages in the Voorhees, Cherry Hill, Marlton area of NJ.
Here are some examples of two essential oils that are successful in the Aromatherapy Massage and blends well together: Lavender and Lemon.
With the use of lavender and lemon balm oils, it has been found to have a soothing effect on Alzheimer's sufferers, particular those prone to agitation.
Lavender helps with mood swings and feelings of instability. It also balances the central nervous system, helps in cases of manic depression, soothes the spirit, and relieves anger and exhaustion. Lavender is helpful to ease headaches, aiding in restful sleep, and contains over 100 natural chemicals to restore balance to all systems of the body.
Lemon, on the other hand, stimulates by clearing the mind, is good for stress, for mild depression, and gives the body the sense of being refreshed. Lemon can also stimulate white and red blood cells throughout the body. When inhaled, it can help stop nose bleeds; stimulates organs like the kidneys and liver. It also works to rid the body of cellulite-decongests system as well.
All though massage cannot cure Alzheimer's disease, the power of touch through massage therapy has only but given Alzheimer's a much more comfortable sense of living, when going through such a dreadful condition.
By: Lynn Wang, LMT, NCTMB – Www. BodySoultionsInc.com- Voorhees, NJ