Body Alignment Technique System versus a "Massage"
The Body Alignment Technique System is more than just a massage. A Massage only addresses the mechanical tissues of the muscles and fascia. Your pain and stiffness is just a symptom of a dysfunction in your body involving MANY SYSTEMS.
Learn More
UNLOCK YOUR HEALING POWERS
Your body has amazing abilities to heal. Remember when you were a kid and you got hurt? Things healed SUPER FAST. Well, that ability has always been there. We will help unlock it by removing the tension and muscular stress holding it back. You will feel the difference immediately after your first session here using the Body Alignment System.
FIND AND FIX THE ROOT CAUSE INSTEAD OF CHASING NEVER ENDING SYMPTOMS
With our team of medical professional working together with your medical manual therapist we are experts at fixing pain. Unlike a normal "massage" you can get anywhere by any inexperienced massage person who can potentially harm you, we use science to find and reveal the true cause of your pain. Then we fix it FAST.
FASTER, LONGER LASTING, AND MORE COMPLETE RELIEF
We use the latest science of herbal medicine and medical technology along with the BEST MASSAGE of your LIFE give you ever lasting relief from your pain, tension, and stiffness. You deserve to do all the things you want to do without limitations. NOW, you have that opportunity to get back to thriving and having never ending energy for you and your family.
By simply clicking here you will start feeling pain free.
Body Alignment Technique.
We recommend you start with your first session of the Body Alignment Technique. During that treatment, your therapist will co-create a plan with you on how many sessions your body needs. This system of manual work, simple stretches, and topical and oral nutrients will help you live without pain.
Without this complete approach, your body will not have the ability to heal completely. This is the same system we use in our medical model for physical therapy. It combines Eastern and Western approaches to medicine and massage.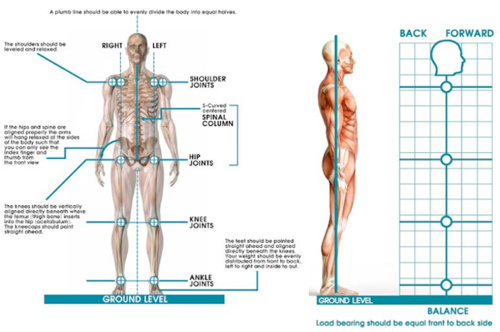 Want to Get Your Hands On Our BEST Massage Therapy Secrets?
Connector.

Get rid of your own neck and back pain!

Connector.

Absolutely No Purchase Required–It's Totally Free!

Connector.

Learn the Techniques and Surprise Your Loved One!
Are You ready to relief Your Pain Now

OUR Happy Clients
"I discovered Body Solutions through a Groupon. I bought two massages, one for my daughter and one for myself. We were both so impressed with the we are continuing to return for follow-up sessions."
Colleen Normandin
"This was my first experience with a massage that was much more, a medical message.Victor first pinpointed my weak points and told me that I am probably having issues in specific areas. I get pleasure telling friends about Victor because I know they will get results. "
Connie Wagner
"I have been working out at Body Solutions for 7 weeks now. I have never been happier with a facility or trainer. Rich Pohler takes the time to get to know his clients' limitations and designs a workout specifically for them. I have achieved great results in just 7 weeks with Rich. My chest, arms, and legs have grown, while my waist has shrunk. I am confident that Rich can help anyone reach their goals."
Steve Paglione
"Love working with Jason feels like he really listens to me. I am working on weight loss which is slow and he keeps me motivated"
Penny Bilofsky
You can experience your first session of the pain free system by clicking here to book and schedule your appointment.