Chronic Systemic Inflammation is the ROOT CAUSE of all non-infectious diseases and accelerated aging. If this is news to you, then watch this video to learn more.
This system is the most scientific way to know what to eat to avoid the harmful foods and enjoy the healing foods to maximize your vitality, your brain function, and your immunity to illnesses
The future of nutrition is available to you now…
Is this a specific diet?
It is eating Keto?
Is it eating Paleo?
Is it eating vegetarian?
Science says no.  You can have low body fat levels and eat "healthy" and still get cancer, heart disease, and high blood pressure and most diseases.
This is because your levels of inflammation in your body is the single largest predictor of your health not your body fat levels and weight.
AND… eating "Healthy" can still INCREASE your inflammation!
In fact, anyone of the diet plans from above can be HARMFUL for you. (Based on your unique DNA, Bacteria, And Blood Chemistry)
Yes, eating general "healthy" foods can cause More Disease because of a MISMATCH between the food and YOU.
Broccoli?
Kale?
Lemon?
Tumeric?
Blueberry
Bone Broth?
ALL OF THESE FOODS CAN (UNIQUELY TO YOU) MAKE YOU INFLAMED, MORE SICK, TIRED, AND LESS ABLE TO HEAL AND FUNCTION
We use the "Nutrient Matching" system to make sure no matter what diet you are on (paleo, keto, gluten free, vegetarian) you have the scientific data on exactly which specific foods causes you inflammation, the root cause of 80% of ALL Diseases, (cancer, Alzheimer's Parkinson's, Multiple Sclerosis, High Blood Pressure, Diabetes, etc…) versus which food heals and nurtures you.
In this video below you can see what can happen when you follow general healthy eating advice online and the importance of REDUCING inflammation.
As you can see in the video above, its all about knowing and

having the RIGHT DATA!
Without it, it's like driving blind or running a business without any metrics, benchmarks, and KPI!
Yes scary!
However, once you have the data, you can prevent the problems instead of only reacting to them once they happen (the current health care system…)
We can do better than that!
While some say "knowledge is power" I believe Knowledge + Action = Power. This system gives you all the resources to take Actions that lead to life long worry free health.
Armed with all the knowledge, you will know exactly which foods to eat and can even have those foods prepared for you (learn more below).  Eating out? No problem! You will have a picture on your phone to remind you what you may want to avoid ordering to live longer without disease.
It's these daily tiny Simple Actions done consistently that gives us exponential results (in this case, exponential disease protection and ability to strengthen and heal).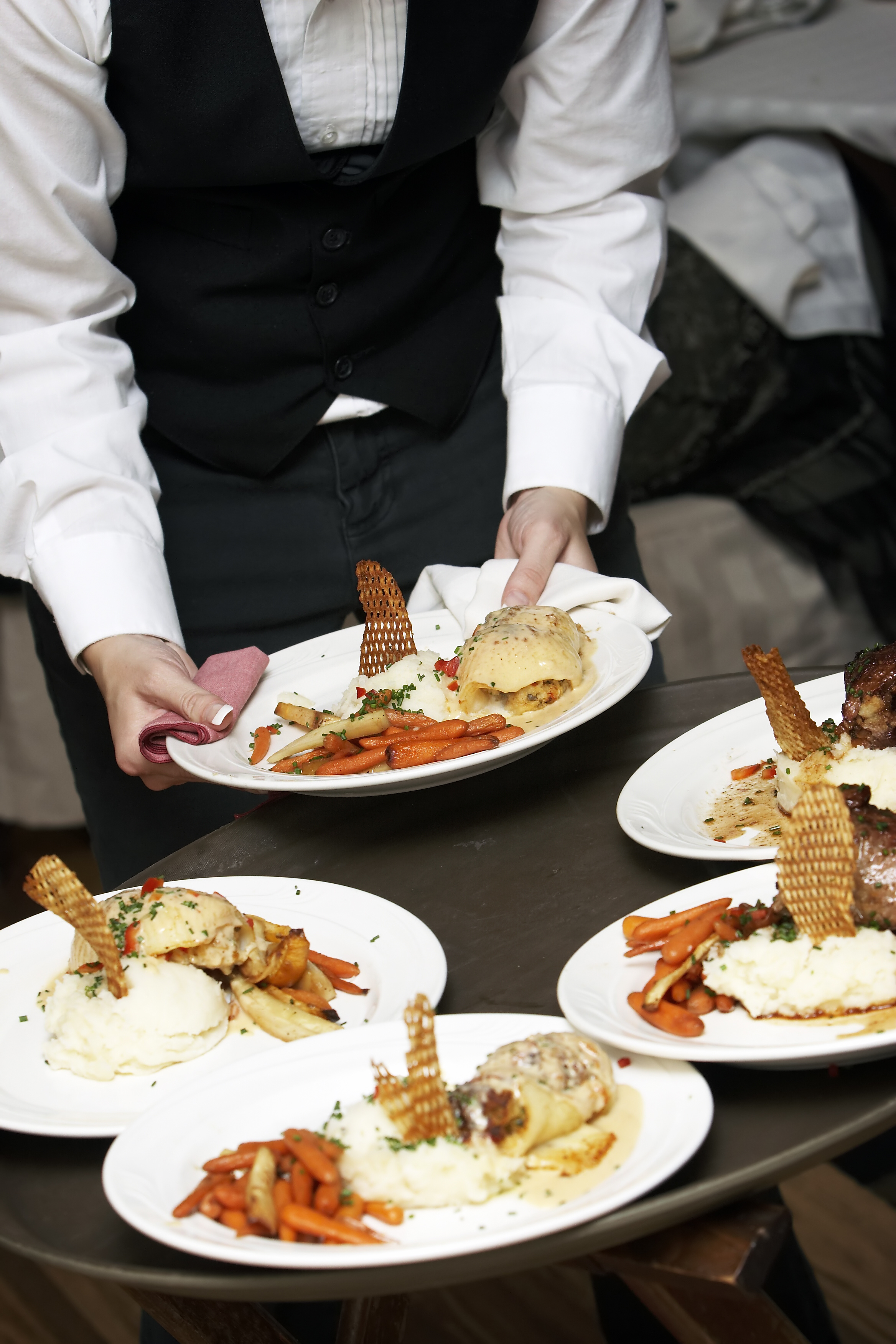 The key to the effectiveness of this system is the data Analysis by our team of experienced scientists
We will take the 120+ pages of raw data from:
A) Your genetic test (called Nutrition Genome and collected with a cotton swab in the mouth). This test will tell you the specific food nutrients your DNA needs to keep you healthy AND the scientific amounts of proteins, carbohydrates, and fats unique for you.
B) Your blood chemistry analysis (called ALCAT test done with a blood draw). This will list the exact foods that heal versus harm you.
C) Your gut bacteria (called the Viome test done with a stool sample). This test will tell you which foods to eat to feed healthy bacteria and yeast. It will also tell you which foods to avoid to starve the harmful bacteria.
Each is equally important
Each looks at your body from a completely different point of view
Watch this video below to understand the process of taking 3 different complex data sets and making it into simple to use plan
It take a few days for our team to analyze the 120+ pages of data to create your customized food plan unique to you.
This take all guesswork, concern, confusion, and stress out of "what is REALLY healthy for me".
We even have an option where we can create the recipes and menu plan for you!
We can give you 64 recipes per month every month for 6 months and work with you on developing a sustainable, easy to implement, stress free, and healing eating plan.
This 6 month program comes with the recipes, the coaching, the answers to your questions, and all the support you need to make it a success with NO STRESS. 
By using this system you will reduce the systemic inflammation that causes these conditions:
Irritable bowel, psoriasis
Eczema
Parkinson's
Heart Disease
High Blood Pressure
Diabetes
Arthritis
All Autoimmune diseases
Chronic fatigue syndrome
Fibromyalgia
Cancer
Even if you have not been diagnosed with a specific condition, here are symptoms of systemic inflammation to look out for:
Brain fog, poor memory, afternoon fatigue, morning stiffness, irregular bowel quality (poopy poop… yes, I have young daughters so this is how we talk…), bags under eyes, swelling in feet and ankles, excessive redness on your skin, poor sleep quality.
If you feel a handful of the symptoms above it's a sign that you are currently already dealing with systemic inflammation (remember it's the ROOT CAUSE of all non-infectious diseases)
By eating the RIGHT foods you reduce the inflammation. 
By reducing the inflammation you free up energy of your immune system. 
By having more free energy your body can heal faster and feel more vibrant.
By having more energy your body can let go of unwanted body fat and aches and pain much easier. 
Luckily, we created a done for you system to give this to you with no effort on your end
OK, now that you know how all of this works the last step is to decide how much support you want for success
Depending On Your Needs, Below Are The Features Of This Program to choose from. Then I put together different levels based on your needs.
Connector.

Nutrient Matching System

We will provide the Genetic testing and Food Chemical testing kits for you to use. You get the Viome test for your biome. Our team will cross reference all three data sets to figure out the foods that support your genes, chemistry, and bacteria to be a HeroicHuman. Then on a monthly basis FOR 6 MONTHS we customized up to 64 different recipes for you to use based on all of that data. You will KNOW EXACTLY what to eat to live longer, not get sick, and feel maximum levels of energy and super cognition.

Connector.

Your "Health" Board Of Directors

Imagine having a team of Holistic doctors, movement experts, holistic nutritionists helping you put the systems in place for life long Super Powers. We have the knowledge and the systems. If you have the desire to be a Heroic Human, then this is a perfect match. We will build your ideal health and help you scale it by being a shining example to your family, your co-workers, and the world. Together we will use a Private FB Group to collaborate! WE KEEP YOU ACCOUNTABLE AND ON TRACK TO SUCCEED!

Connector.

Meal Prep Service

Don't have time or a desire to cook all the customized recipes to be a Heroic Human? We will take the recipes and find a chef in your area to make organic foods and then deliver it to your door step at your desired frequency each week. This way you can spend your mental energy saving the world and not on "what should I eat today?"

Connector.

True Medicine

If you believe the current system of "this drug for that symptom" is not the best solution, so do we! This option will give you monthly calls with a Naturalpathic Doctor that will help you get off the medications by finding and treating the ROOT CAUSE of your symptoms. This includes the time with the doctor and additional higher levels tests, if needed to diagnose you, will be additional fees.
Depending on your needs and your time resource  select the level of support you want below. To help you decide:
The NOT BUSY = This option is  for people who have extra time during the day and love to do the cooking, food shopping, and preparing food. We give you the list and you create the recipes and foods on your own.
This package includes the $750 ALCAT blood test fees, the $100 blood draw fees,  the $299 Nutrition Genome DNA test, and the $299 VIOME test. We get all three results and spend 5 days to analyze the results. You get a food plan with specific foods to eat and to avoid along with specific protein, fats, and carbohydrate ratio recommendations.
The BUSY = This option is for people who are busy and want the done for you customized recipes and nutritional coaching for 6 months.
You get everything in the NOT BUSY package PLUS 64 customized recipes every month along with nutritional coaching for complete integration of new eating habits.
The TOO BUSY = This option is for people who are busy and want to spend ZERO time on preparing the food. You just want the results of being SuperHuman without the hassle. We create the recipes for you and even find a chef to cook the food for you (you pay for the food of course).
"I've made eating to maximize your Lifespan AND Healthspan scientifically as simple as possible for you. Having a health system in place gives you the Heroic Human cognition, energy, and strength to overcome obstacles and build your greatest LEGACY with drastically less chance of being derailed by diseases like cancer.  I've always felt SuperHuman and I'm grateful to be able to share some of these systems with you. By the way, this way of eating is the foundation to curing most diseases…"
Dr. Steve Young, DPT
SELECT THE OPTION THAT BEST FULFILLS YOU NEEDS BELOW NOW
Not busy
$2997
one time payment
Nutrient Matching Blood Tests
Data Analysis to generate your food plan
health advisory board for 1 month
enroll here
busy
Most Popular!
$997
Per Month for 6 months
Nutrient Matching Blood Tests
Customized Recipes
MOnthly nutritional coaching
health advisory board for 6 months
enroll here
too busy
$1297
Per Month for 6 months
Nutrient Matching Blood Tests
Customized Recipes
MOnthly nutritional coaching
health advisory board for 6 months
Done For You Meal Prep
enroll here