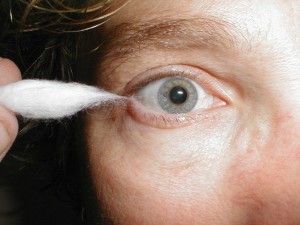 Reflexology is the practice of manipulating reflex points in the hands, feet and also ears. These reflex points correspond to specific body parts and organs. The benefits of Reflexology can be for:
Relaxation

Ridding the body of toxins

Increase energy

Improve the nervous supply

Increases circulation

Restoring from emotional distress

Bringing the body back to balance (Homeostasis)
The best thing about Reflexology is that it's non-invasive, efficiently addresses all the systems in the body, and is simple to receive. At Body Solutions Inc in Voorhees, NJ, we offer this treatment amongst other styles of therapeutic massage.
I have trained in this method to provide clients in the Cherry Hill area the quality of this treatment. It takes serious skills and time to say you do Reflexology and in some spas, they may say you are getting a Reflexology treatment, but really receiving nothing but a regular foot rub. A first sign if you are or not is that reflexology does not use lotions or oils and before treatment needs a consultation.
Reflexology is not just a massage. It is a symbiotic relationship. This means the therapist and the client must rely on each other to insure continued progress. It is a body and mind cleansing Holistic method and techniques must be coupled with counseling by the therapist (reflexologist) – and in some cases by a qualified counselor. In order for the treatment to take its affect the cause must be found and the client must be psychologically prepared to resolve it or the energy blocks will be blocked again that the therapist had just unblocked.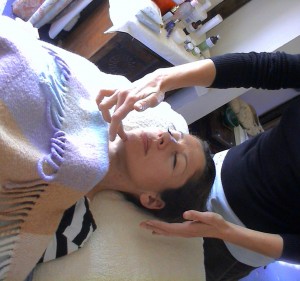 Reflexology removes causing pain, disorder, emotional distress, or whatever problems which require healing, by removing the energy blocks. When the energy current flows through the longitudinal zones in the body and build up at certain points, they create an accumulation of energy, or known as blockage, at these points. This can be caused by stress, bad diet, a lifestyle that is no longer beneficial, a broken marriage or relationship to name a few.
Frequency of treatments usually may start from 2 times a week, but may be more depending of the severity of chronic illness. The goal is to work towards fewer treatments as to all of our specialized massage treatments at Body Solutions Inc. but for best results clients must follow the protocol.
Knowing that you had a true Reflexology treatment some health responses may occur but are normal. Since reflexology doesn't obstruct but only stimulates these natural processes, changes can be looked as a positive shift to improving health. Here are some health responses that may occur:
Temporary cold or flu-like symptoms

Changes in the skin

Changes in sleep patterns

A change in the blood sugar in diabetics

Memories or surfacing emotions

Lightheadedness

Perspiration and chills
These responses are the body's natural mechanisms for eliminating wastes that accumulate because of the stresses and toxins we are exposed to through lifestyle and environment. Because everyone's body and experience is unique, everybody will respond differently to reflexology treatments.
By- Lynn Wang, LMT, NCTMB