Massage can do more than relax and revitalize you. More growing research is recognizing the recuperative values of massage as part of a wellness routine and the ability of massage being a great source of therapy to improve overall well-being, especially when experiencing a serious health condition, such as breast cancer.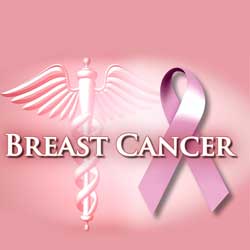 A recent study published in the Archives of Women's Mental Health displayed a reduction in anxious depression, anger, and tiredness in women diagnosed with breast cancer when received, bi-weekly, 30 min massages compared to those who didn't. Symptoms also experienced by cancer patients such as nausea, pain, and muscle tension, massage therapy is more often being applied increasingly for aide.
Research has also shown that massage therapy can relieve symptoms associated with a variety of conditions than just your typical knots, in addition to cancer, including whiplash from car accidents, back pain associated with sciatica, migraines, insomnia, carpal tunnel syndrome from over use of the computer, nerve entrapments that could be sport related, and anxiety.
Massage therapists, who are nationally certified and licensed, have met standards of education to understand how physical activity can impact the body and at Body Solutions Inc in Voorhees, NJ our massage therapists met these qualifications. The LMTs are trained on how to alleviate tension to restore balance, especially with those who suffer through these symptoms due to medical conditions listed above.
FYI when scheduling a massage: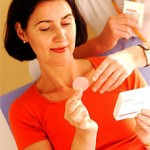 Question your massage therapist expertise level before getting treated, especially when experiencing symptoms of medical conditions such as the ones listed above. Each massage school and state carries different requirements to practice as a massage therapist, and you don't want to fall into the wrong hands. Things could get worse and the thought of massage therapy in the future, would just rub you the wrong way and you would miss out on an important resource that could help you during your healing process.
Here are some questions to ask that were provided by the American Massage Therapy Association (AMTA):
1. Are you licensed to practice massage in this state?
Forty-four states regulate the massage therapy profession. Depending on the state, this regulation comes in the form of a license, registration or certification. Also, some local governments may have some form of regulation.
2. Are you a member of the American Massage Therapy Association?
Professional members of AMTA have demonstrated their competency through successful completion of the AMTA national exam or graduation from an accredited program. Members must also pursue continuing education standards in order to retain membership.
3. Are you certified by the National Certification Board for Therapeutic Massage and Bodywork (NCBTMB)?
NCBTMB offers a nationally recognized certification for massage therapists. Massage professionals earn the NCBTMB designation by demonstrating mastery of core massage techniques, passing a standardized exam, and abiding by the NCBTMB Standards of Practice and Code of Ethics. Requirements must be reestablished every four years to maintain certification.
4. Where did you receive your massage therapy training and did you graduate from a program accredited by the Commission on Massage Therapy Accreditation (COMTA)?
To ensure that your therapist has had proper training, AMTA recommends you find a graduate of a COMTA-accredited program. COMTA confirms that massage schools offer rigorous training and possess qualified faculty and proper equipment.
5. How many hours of initial training did you have?
AMTA suggests that your massage therapist has completed at least 500 hours of training, which is also the standard for most states that regulate the massage therapy industry.
6. Are you trained in any specific massage modalities?
The various types of massage are termed massage modalities. Each massage and bodywork modality requires specialized training. While some massage therapists use just one or two types of massage, most employ a variety of techniques in their practice. Look at the Glossary for explanations of different massage modalities.
This will confirm your prospective massage therapists' qualifications and ensure that your massage therapy will benefit your health needs.
By: Victor Lopez, LMT, NCTMB
Www.BodySolutionsinc.com